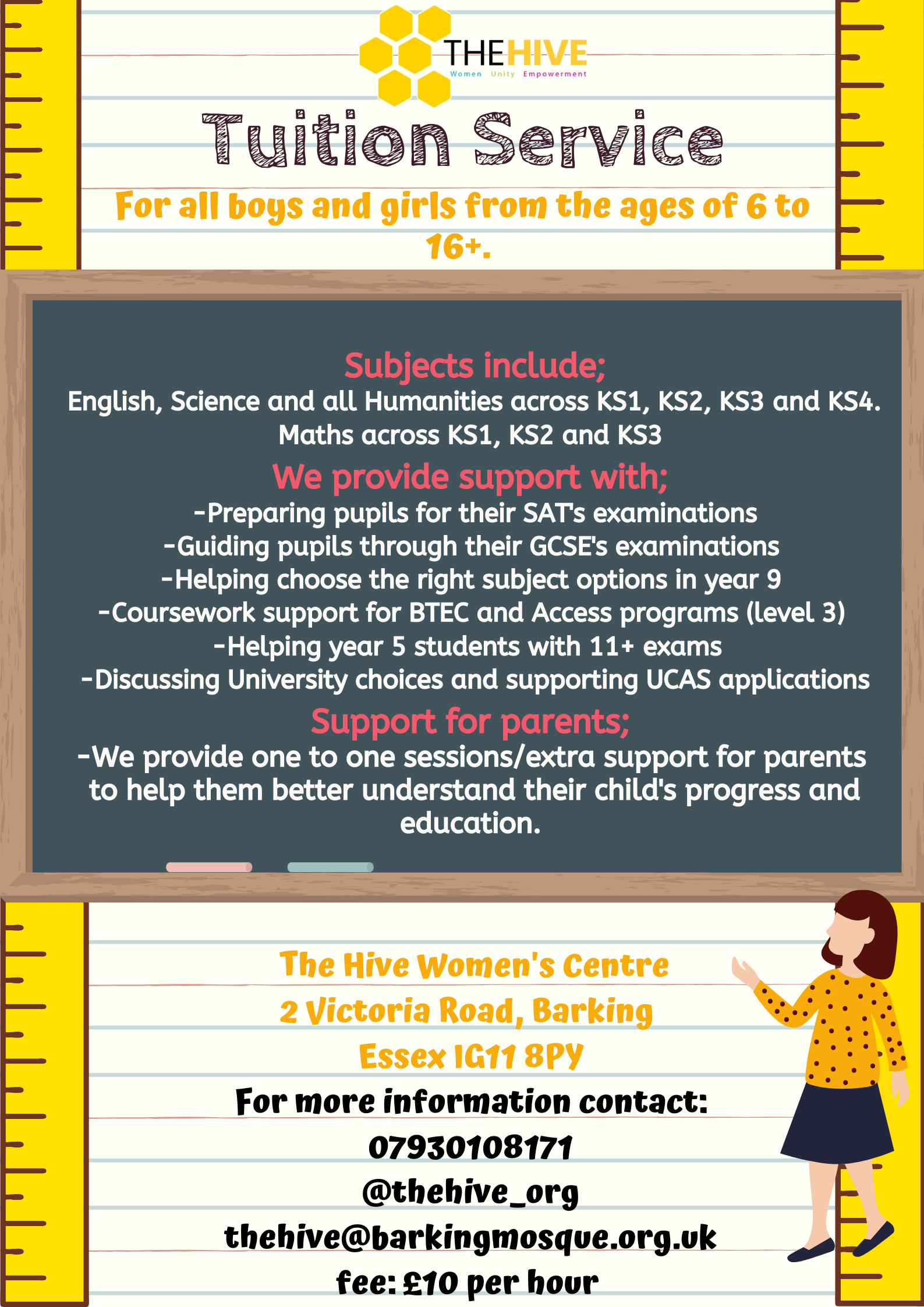 The Hive's Tuition Service
We aim to provide academic support and create a learning environment for learners outside of a school, college and university, enabling students to enhance their abilities/skills and to support them to exceed and improve in their academic examinations and work. Our experienced and passionate teachers and tutors incorporate soft skills such as public speaking, communication and problem-solving skills which are very important for a person's educational life and career.
Administered by The Hive, our in-house bespoke womens centre, this project strives to support the youth of our community who are from disadvantaged backgrounds with the hope that they can gain admission into grammar schools and prestigious universities such as Woodford, Ilford County, Oxford and Cambridge.
We support students to improve their studies and reduce chances of material deprivation as well as providing extra support to parents to help them better understand their child's education.
We teach English, Maths, Science and all Humanities across
ks1, ks2 & ks3.
We provide additional support with:
SAT's Examinations, 11+ Examinations, CGSE Examinations, GCSE Subject Options, University Options, UCAS Applications & One to One Sessions with Parents.