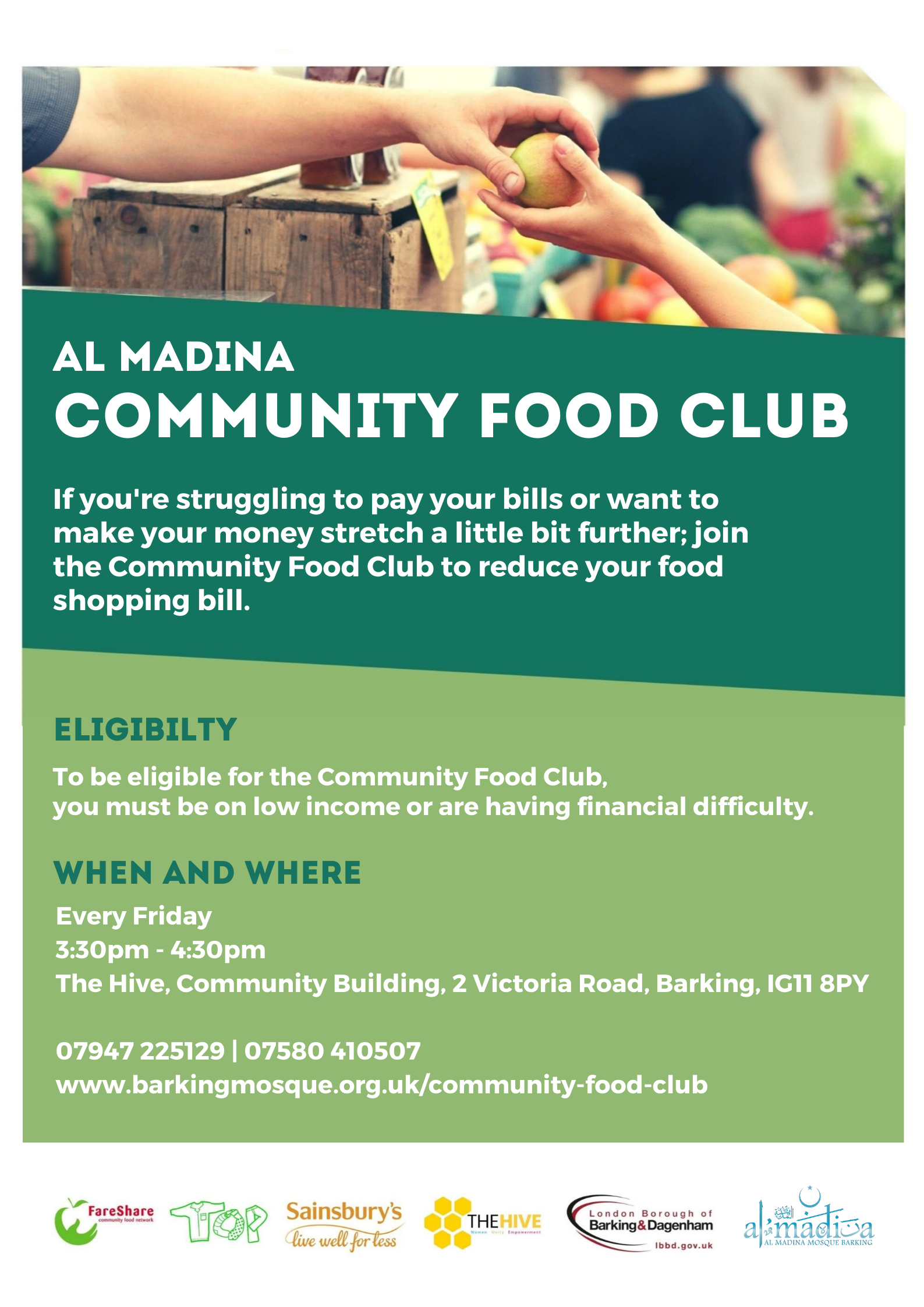 We understand times are hard and a little help can go a long way. With this in mind, we have developed a project which helps the most needy and vulnerable immediately with practical support. Our long-term aim is to work together to help people find a way out of the difficulties they are experiencing.

What the Al Madina Food Club offers?
By joining the Al Madina Community Food Club you could reduce your food shopping bill to help you with your overall food budget. By paying £10 per month (or £3.50 per visit) to access roughly £20 worth of shopping each week, you get immediate support with alleviating hardship.
Membership is available for one person per household, to visit once a week and is valid for 3 months.
Your membership will give you free access to support from a wide range of services, providing advice on finances, health, employment, training and skills.
Who is eligible?
The Al Madina Food Club is open to anyone on a low income or experiencing financial difficulties.
To support, learn more about this project or to donate, click below.