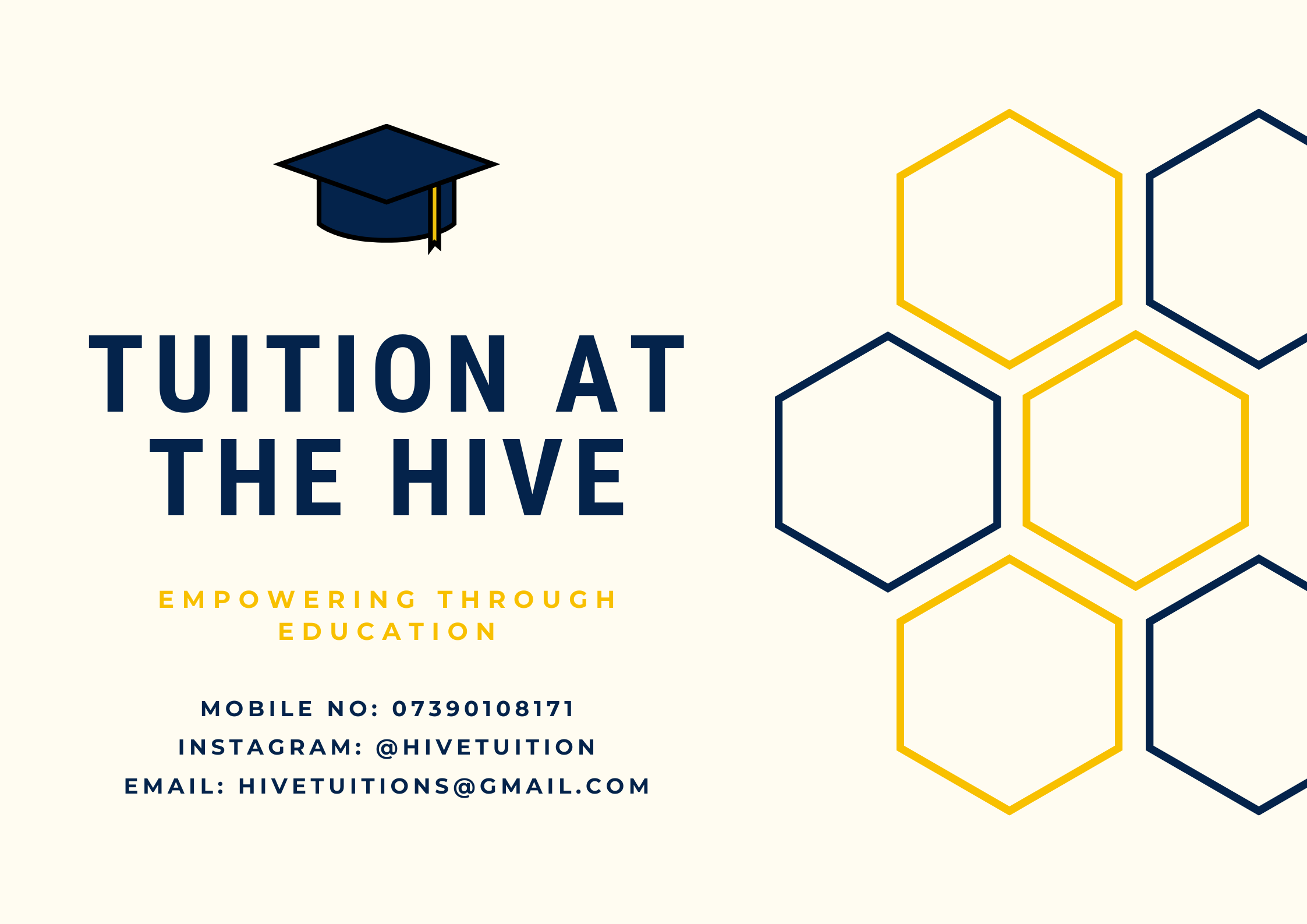 Empowering Through Education
We aim to provide academic support and create a learning environment for learners outside of a school, college and university, enabling students to enhance their abilities/skills and to support them to exceed and improve in their academic examinations and work. Our experienced and passionate teachers and tutors incorporate soft skills such as public speaking, communication and problem-solving skills which are very important for a person's educational life and career.
Administered by The Hive, our in-house bespoke womens centre, this project strives to support the youth of our community who are from disadvantaged backgrounds with the hope that they can gain admission into grammar schools and prestigious universities such as Woodford, Ilford County, Oxford and Cambridge.
We support students to improve their studies and reduce chances of material deprivation as well as providing extra support to parents to help them better understand their child's education.
We provide additional support with:
SAT's Examinations, 11+ Examinations, CGSE Examinations, GCSE Subject Options, University Options, UCAS Applications & One to One Sessions with Parents.

"I am very satisfied with Hive tuition; the tutor is an amazing teacher and I don't think I have any feedback on how to improve it because it's perfect"
The tutor has been tutoring my daughter for almost 8 months now. During this time, I have seen an increase in my daughter's confidence, understanding and passion in studying. She has always shown a genuine care and interest in developing my daughter's academic abilities which has given me a lot of trust in her teaching.
I think the teaching environment is great, the tuition is very helpful and helped me understand subjects a lot better and the tutor has done a much great job at explaining things than my teachers in school.