Our team of volunteers work to support a graveyard in Hainault to help with the maintenance of graves and grounds. It is primarily a youth project and helps young people value life, engage in community support, and prevent an 'us versus them' mindset through a humanistic approach.
Self-reflection is like looking into a mirror and describing what you see. It is a way of assessing yourself, your ways of living and how you contribute to and fit into your environment. To put it simply 'reflection' means to think about something, it forces our youngsters to think about something, and this project forces our youngsters to think about the purpose of life, their role in this world and helps them appreciate the small blessings which we all take for granted.
Al Madina also continues to provide financial support for ongoing pauper funerals in accordance with the teaching of Islam.
If you would like to participate in this very worthy project, please get in touch.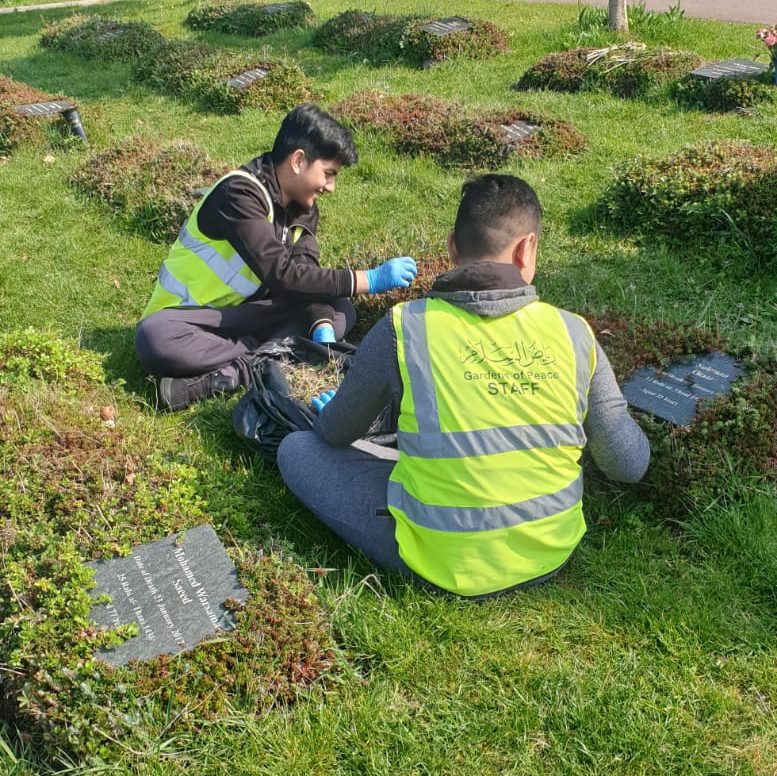 To support, learn more about this project or to donate, click below.