We have resumed
Congregational Prayer.
Al Madina Mosque has resumed the 5 daily salah's and Jummah Salah.

Please see the attached information sheet which is for strict compliance.

It is vitally important in order to avoid future lockdowns that attendees abide by all social distancing rules.

We thank you for your continued support.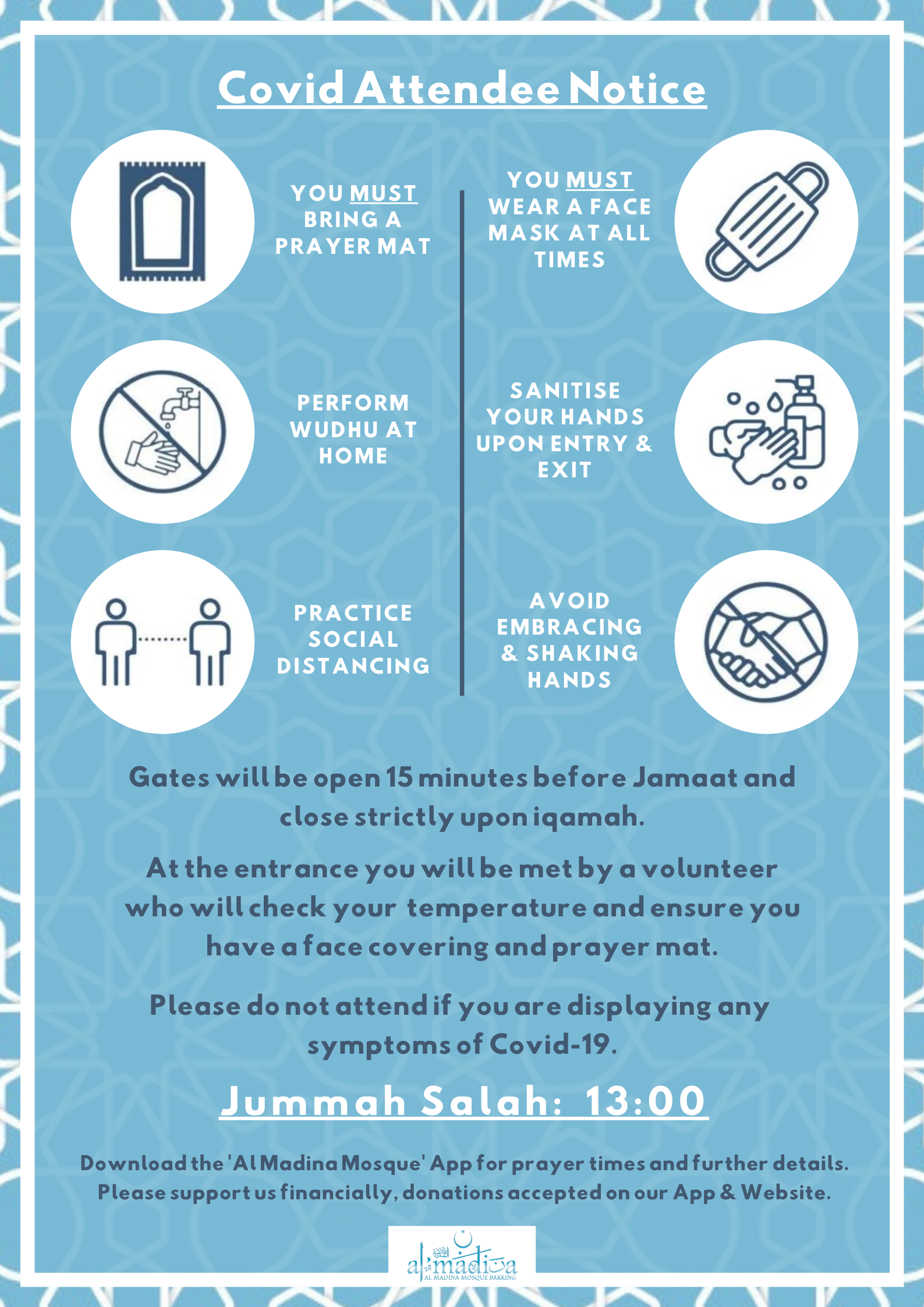 We are in need of your kind donations!
There is great reward to give in the name of Allah when the community is struck by calamity.
Our donor income has dropped by almost 100% yet we still have daily overheads to maintain the complex. Please donate generously by clicking below.