We thank and praise Allah SWT for once again allowing the Masjid to open.
We ask you to please adhere to the following guidelines:
Perform Wudhu at home
Toilet and wudhu areas will be closed to the public
Wear a face mask at all times
Bring your own prayer mat

Please arrive on time.
The gates will be opened 15 minutes before Jamaat times and closed as soon as Jamaat starts.


The following people should not attend the Mosque
Those displaying any symptoms of Covid-19:
A new continuous dry cough, A high temperature or loss/change to sense of smell/taste (this includes anyone living with individuals displaying these symptoms)

Anyone deemed clinically vulnerable, those who have been advised to self-isolate/shield (includes anyone living with people in this group).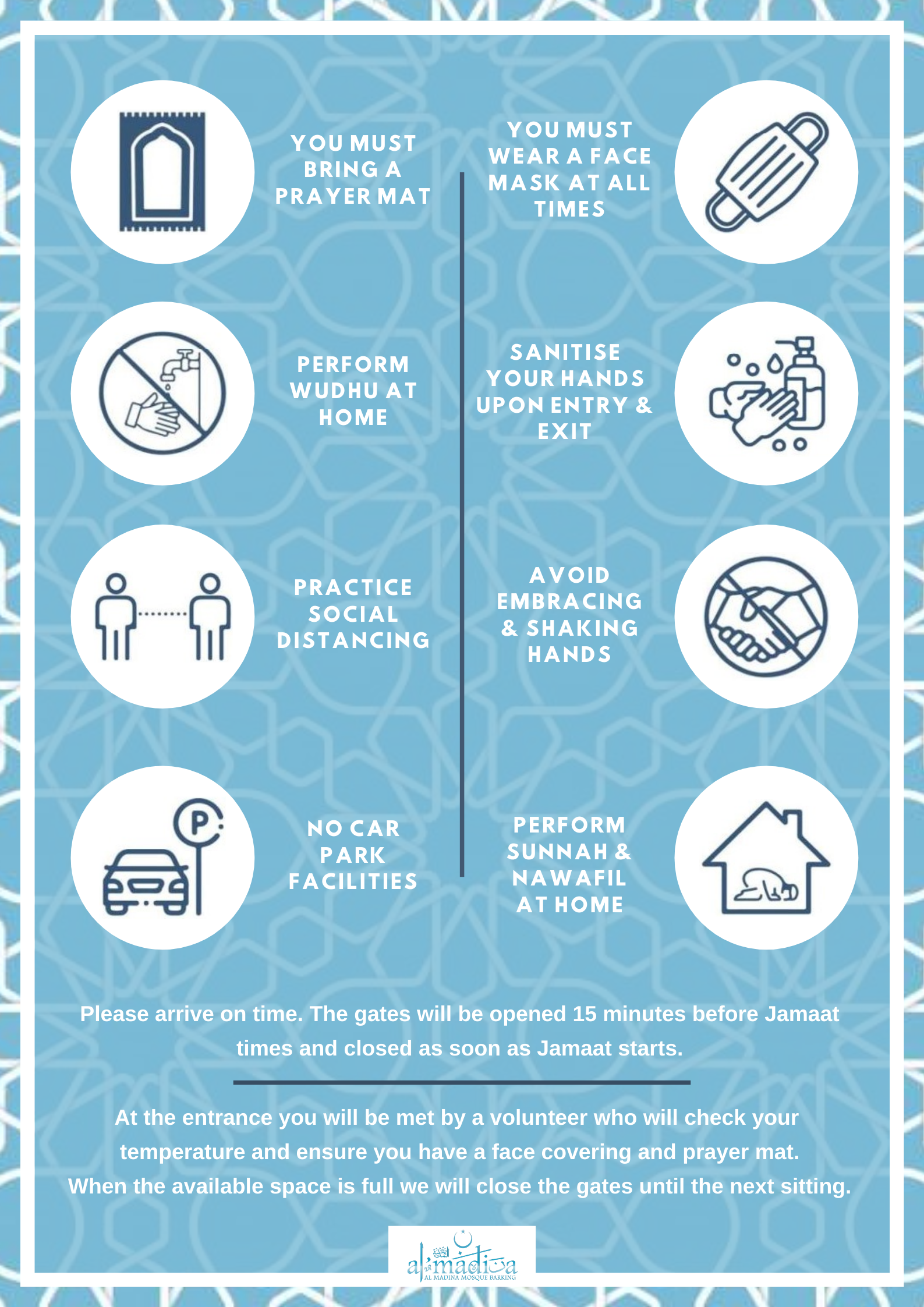 Jummah prayers will be far more difficult as our capacity has been severely restricted but as we are at this time blessed with longer daylight time we will be organising several Jummah prayers in order to facilitate the reduction in numbers.
The timings for Jummah prayers will be
1:30pm & 2:15pm
At the entrance you will be met by a volunteer who will check your temperature and ensure you have a face covering and prayer mat. Just like at Eid times when the available space is full we will close the gates until the next sitting.
Below are links to video guidance in multiple languages on how to safely pray and attend the mosque.