All services are suspended until further notice.
Please be advised, all members of public should pray at home and take precautionary measures to remain safe.

Click Below for further information.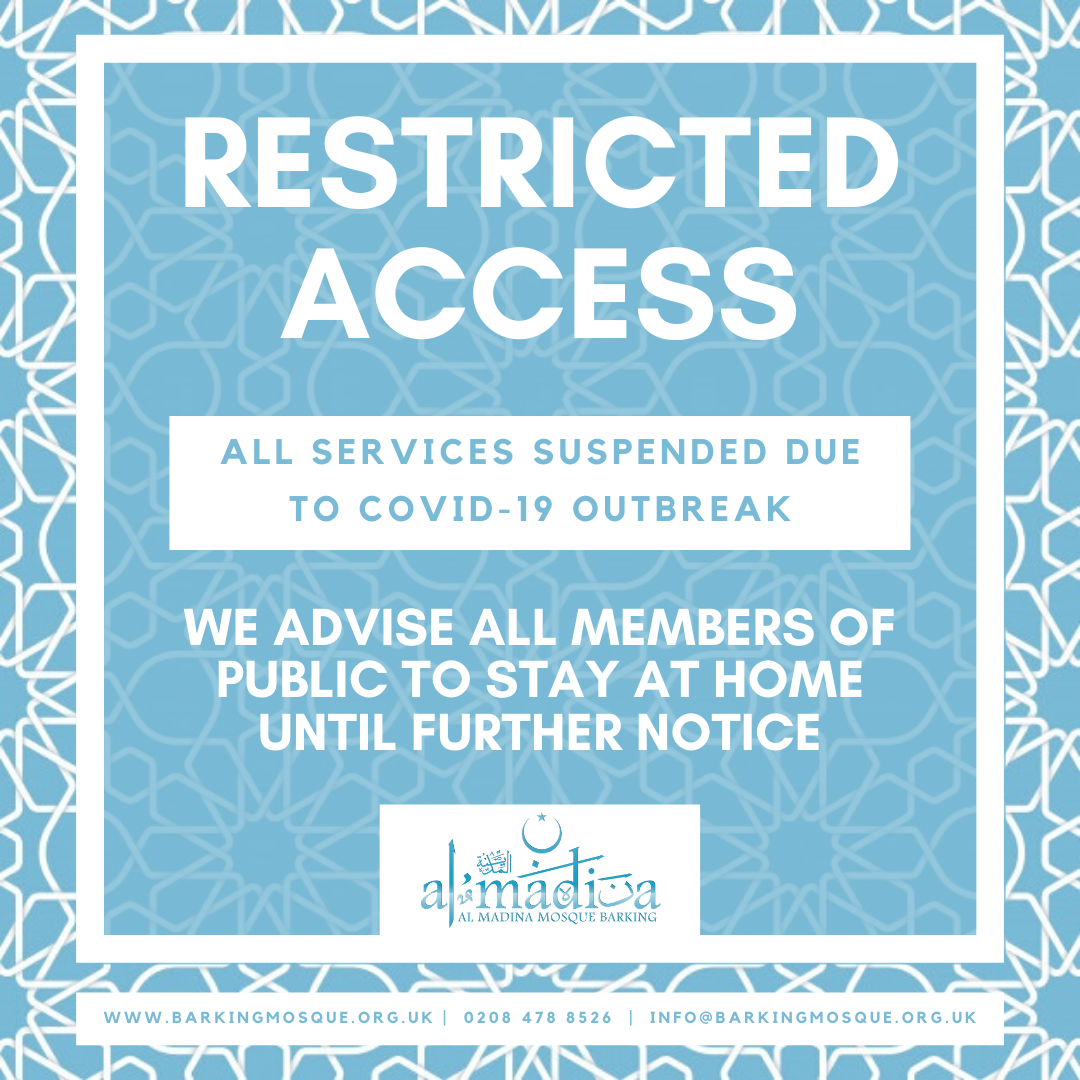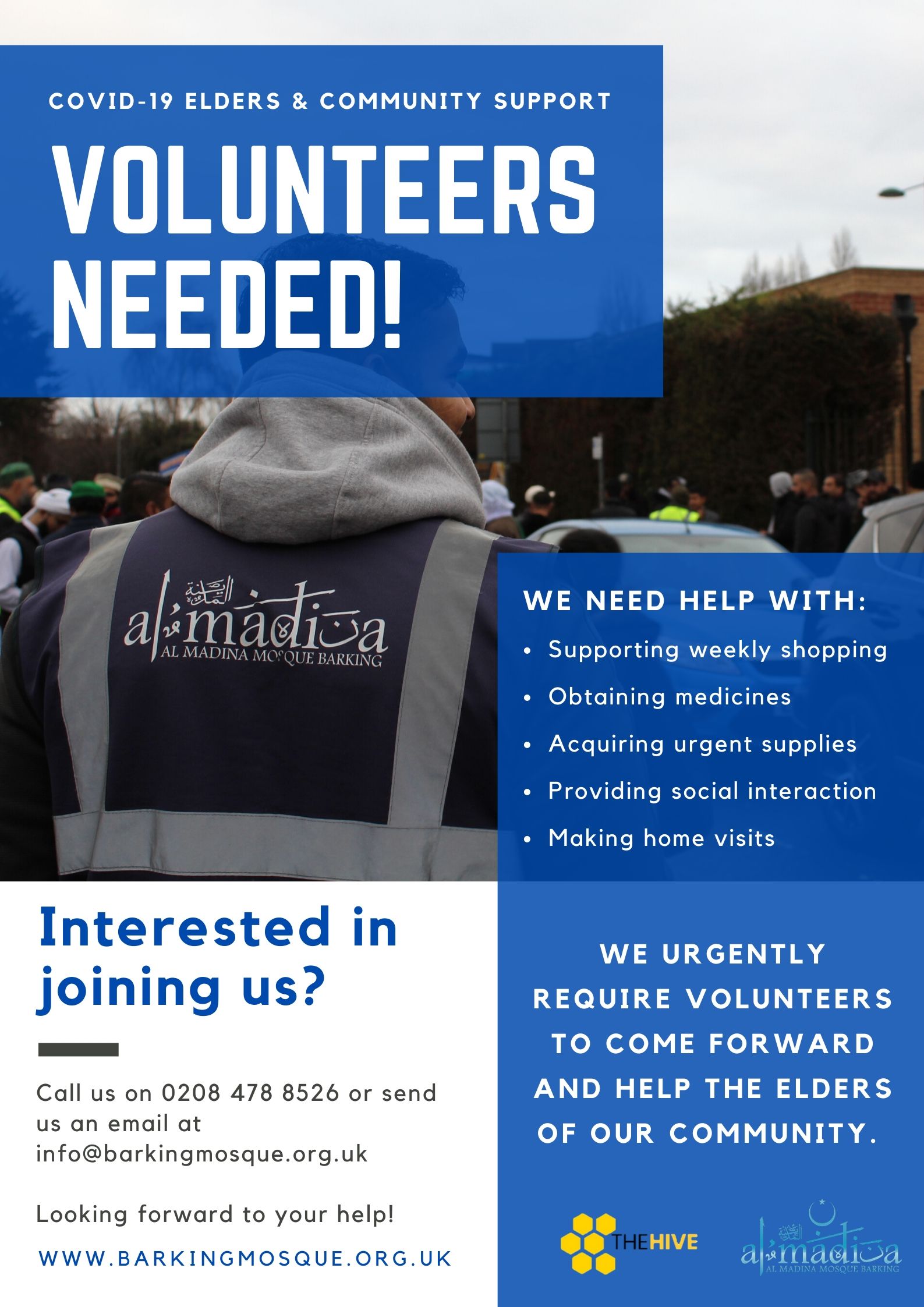 We need your help!
COVID-19 ELDERS & COMMUNITY SUPPORT
Come forward and help those more vulnerable within our community, for further information or to join, click below.

May Almighty Allah SWT reward you in abundance for volunteering to support the vulnerable of his Ummah.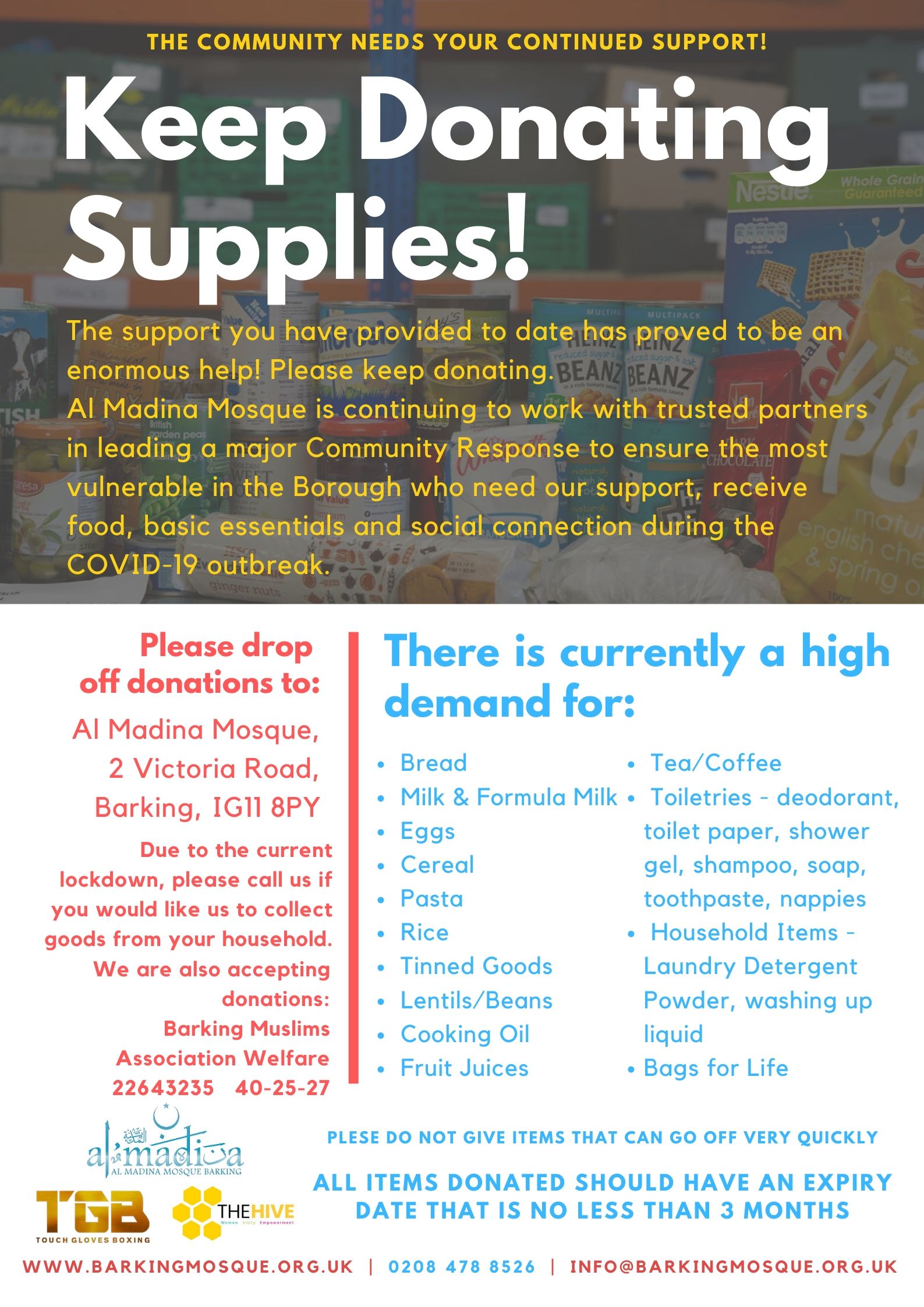 We are in need of your kind donations!
There is great reward to give in the name of Allah when the community is struck by calamity.
Our donor income has dropped by almost 100% yet we still have daily overheads to maintain the complex. Please donate generously by clicking below.